Blog categories
Archived posts
Pics of the Horshead Nebula
OVNI Night Vision eyepieces allow to visually observe and image deep sky objects in great details at various magnifications and fields of view. A telescope is not always necessary !
Below the famous Horsehead Nebula has been captured in two different ways.
For the left pic an OVNI-M was used between the astronomy camera and the telescope to get high magnification.
For the pic on the right the OVNI-M was placed between the astronomy camera and a 300 mm SLR lens to obtain an extremely wide field of view.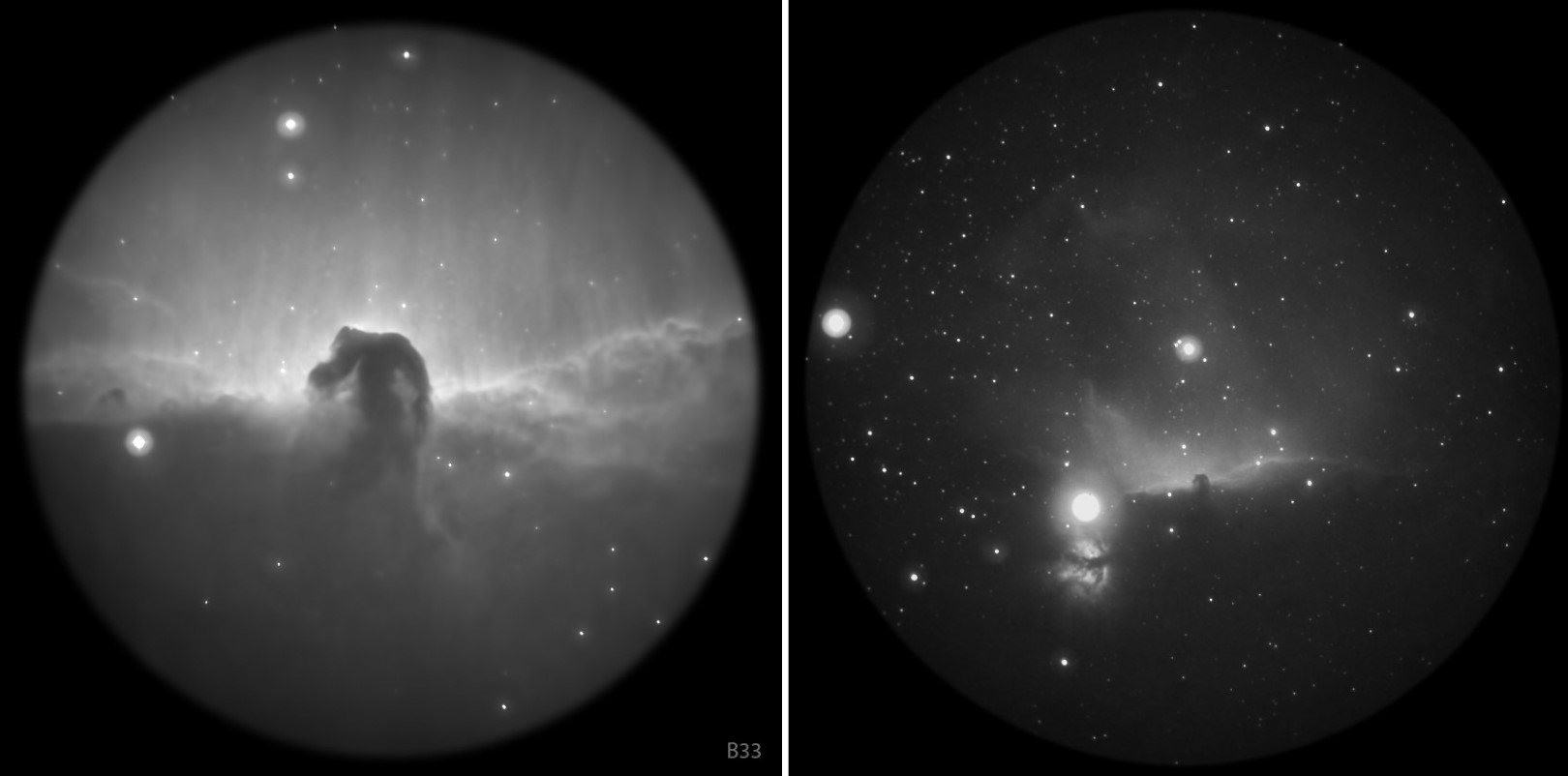 Related posts
Important ! Older publications

Posted in:

Customers & Observatories

,

Media - Magazine, Radio, TV...

,

Products - OVNI-M, OVNI-B, Accessories

,

FAQ - Tutorials - Guides

,

Miscellaneous

,

Photo Gallery

,

Events - Demos, Conferences, Trade Shows

,

Scientific Research Amateur and Professional

04/06/2023

Access past publications from 2019, 2020, 2021, 2022 and 2023 with or without a Facebook account.

Read more