---
⇩ OVNI-B (Binoviewer version) ⇩
---
OVNI-B is the 1st night vision binoviewer in the world designed for astronomy !!! Made in France, it incorporates an intensifier tube « Astronomy grade GEN3 Thin-Film » which is one of the many innovations from OVNI Night Vision. Its 27mm focal length eyepieces and its 31.75mm and 50.8mm barrels allow it to be used with all telescopes. Weighing only 500g, it revolutionizes the observation of the sky by benefiting from the most recent technological advances designed in our workshop.
No more loss of light or backfocus issues, the OVNI-B frees itself from all the limits of astronomy binoviewers. Not only it is possible to use it directly in prime focus (without barlow or OCA) in the focuser of any refractor/reflector telescope. But it is even possible to use it in afocal, i.e. on a traditional eyepiece acting as a focal reducer (see photo gallery below). Meaning the observation of the deep sky at low magnification and very wide field becomes possible. Conversely, we can associate a barlow to increase the magnification. Without forgetting to use it hand-held (like a pair of binoculars), with the possibility to add camera lenses. The OVNI-B has functions essential to astronomy such as autogated, manual gain control, a white phosphor tube (very natural color) ...
Features
★ Autogated to protect the tube in case of high light intensity.
★ Manual gain control to reduce or eliminate scintillation (mainly when using a filter).
★ Diopter adjustment to adapt to the sight of each user (myopic, astigmatic, spectacle wearers, everyone can observe).
★ Adjustment of the interpupillary distance (IPD) from 53mm to 72mm to adapt to the morphology of each person.
Included accessories
★ 1.25" & 2" barrel with thread for filters
★ multi-coated lenses
★ C/CS mount adapter (c-mount)
★ M42 adapter (42mm)
★ 27mm F1.2 front lens
★ tube test report, safety lanyard, travel bag, 2 batteries AA
★ optional, optimized accessories are available here

OVNI-B is available in 3 versions. FOM is the main reference measure of an intensifier tube and all OVNI-B are supplied with a measurement control report such as FOM, SNR, EBI, Gain, Sensitivity, Resolution... 
« Astronomy grade » tubes are an innovation from OVNI Night Vision guaranteeing that each tube is manufactured according to our performance criterias perfectly optimized for astronomy.
OVNI Night Vision has authorizations and export permits to ship to the following countries : European Union, United Kingdom, Switzerland, Norway, United States of America, Canada, Australia, New Zealand and Japan. For shipping to countries other than those listed above, please inform us before ordering.
---
⇩ Some examples of OVNI-B use ⇩
It is possible to add filters, barlows, focal reducers... directly on the 1.25" & 2" barrels of the OVNI-B.
---
About us
Prime focus
With a reflector telescope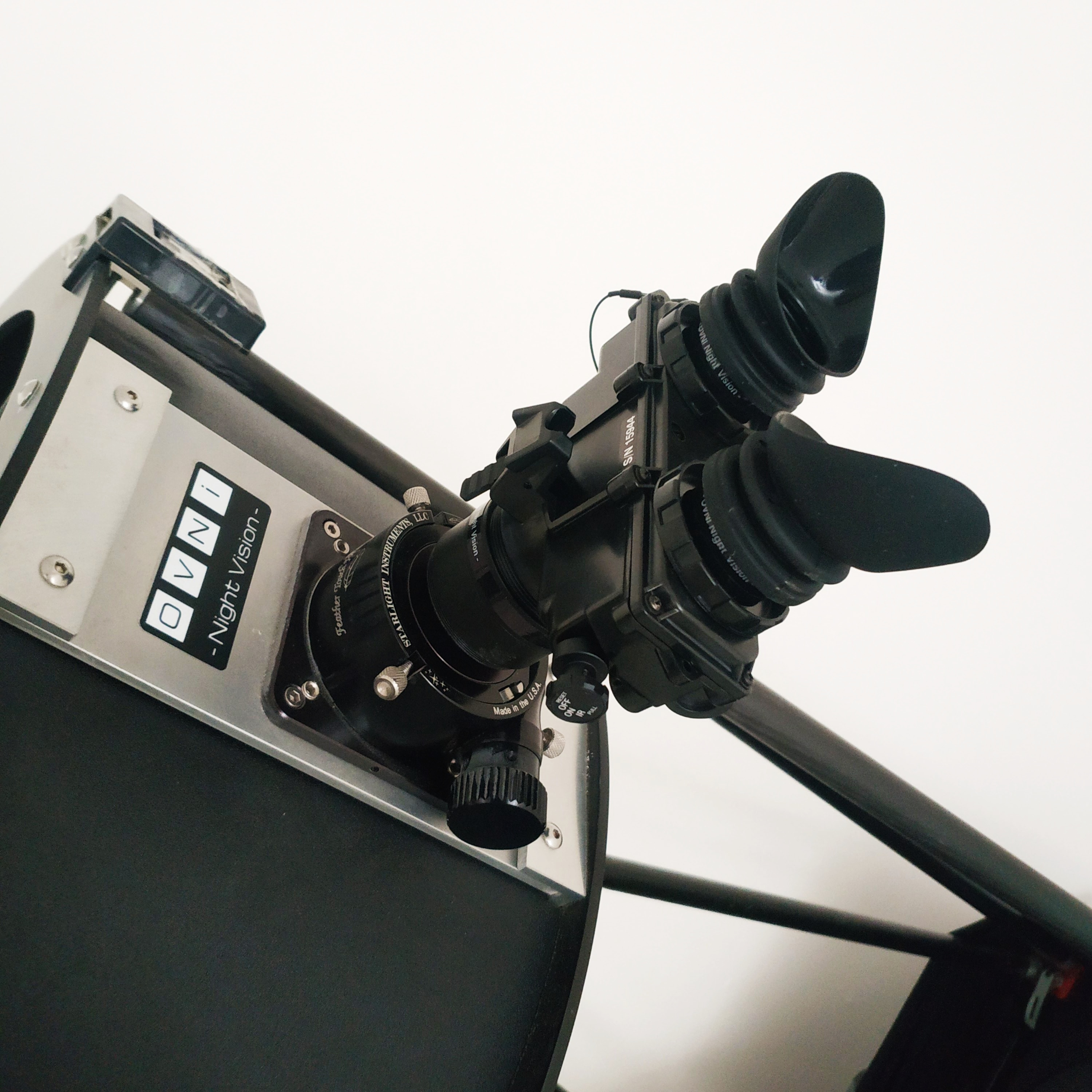 Afocal
With an eyepiece + afocal adapter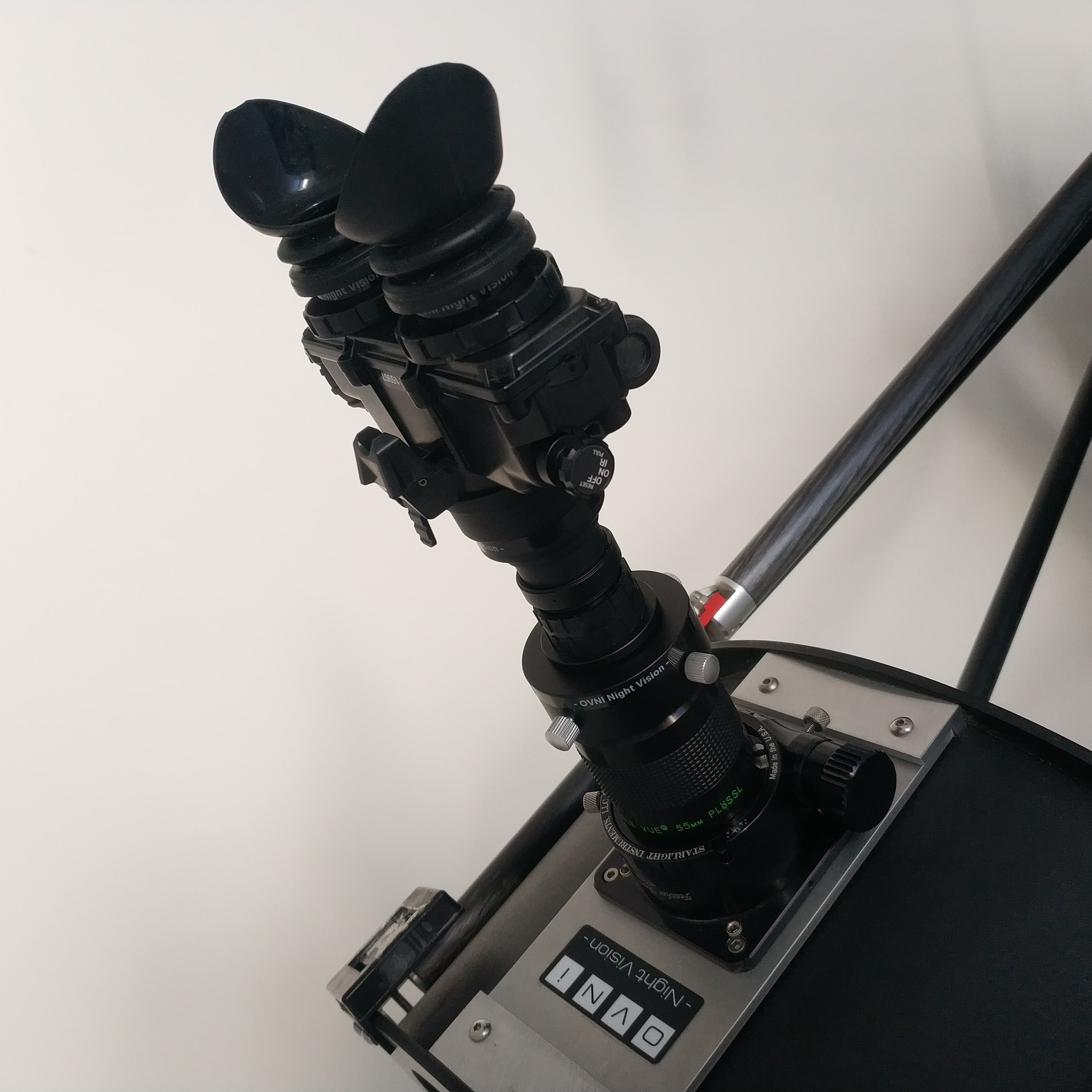 Hand-held use
Multi-Adapter 31,75 & 50,8mm, C-mount, M42/T2, M48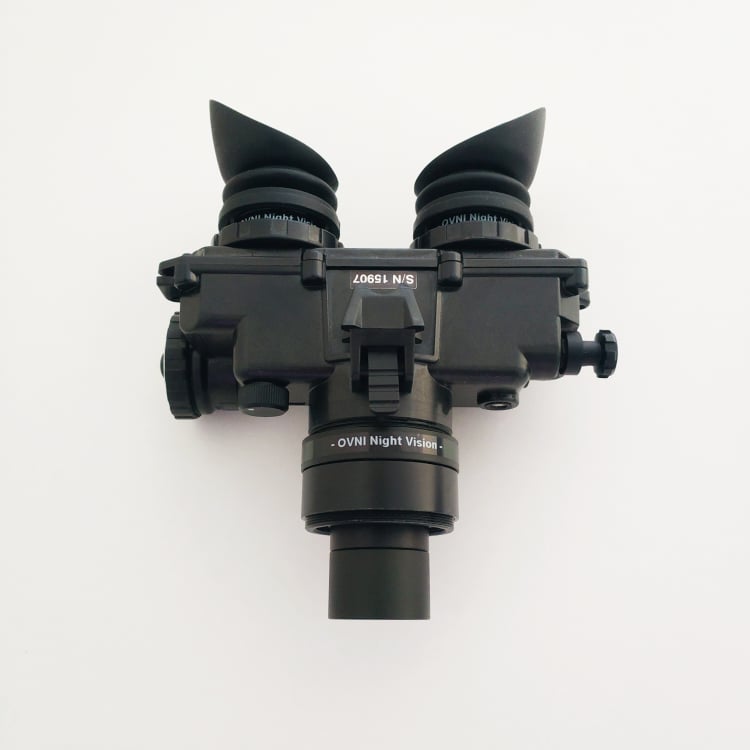 Prime focus
With a refractor telescope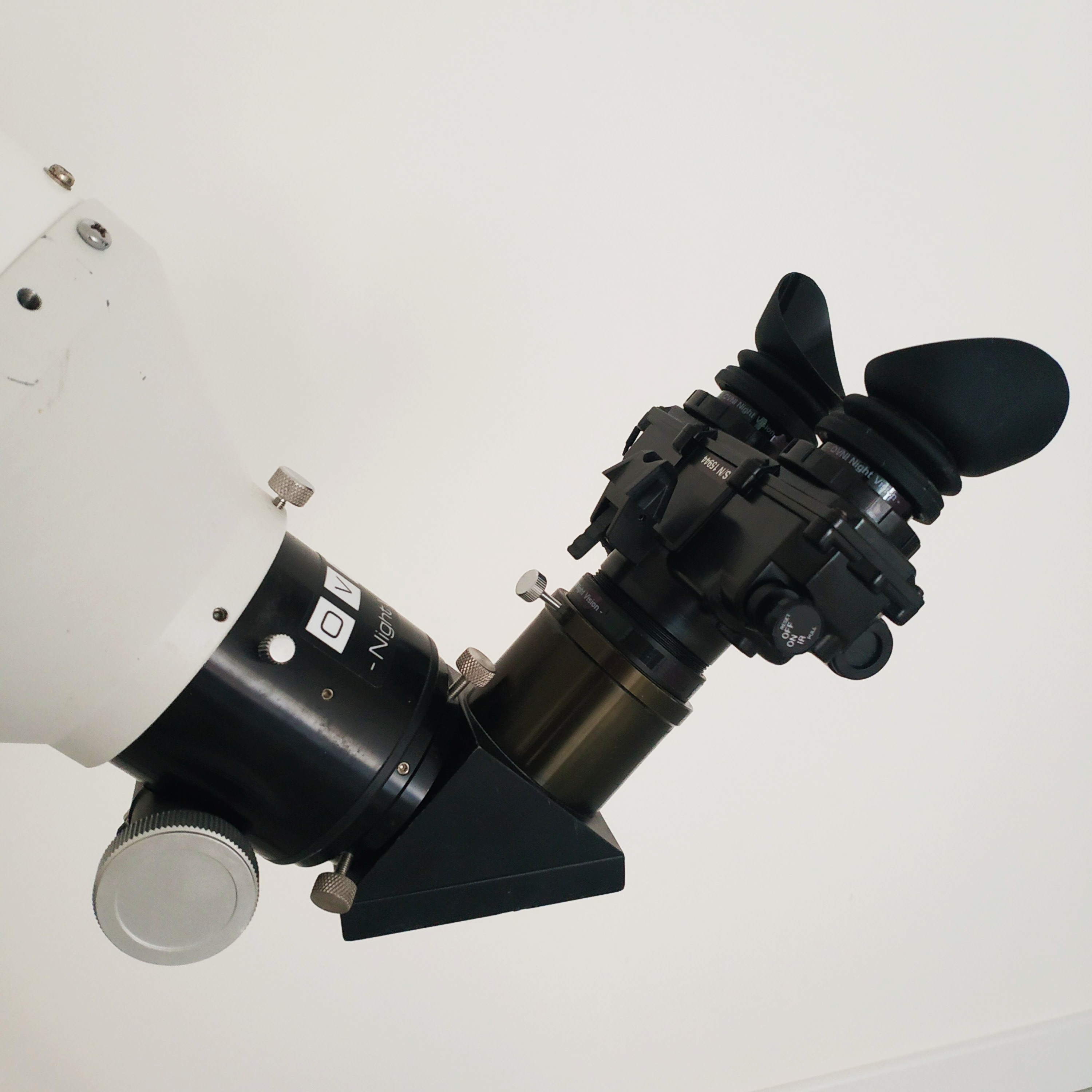 Afocal
With a zoom eyepiece + afocal adapter
Hand-held use
With a 75mm F1.4 camera lens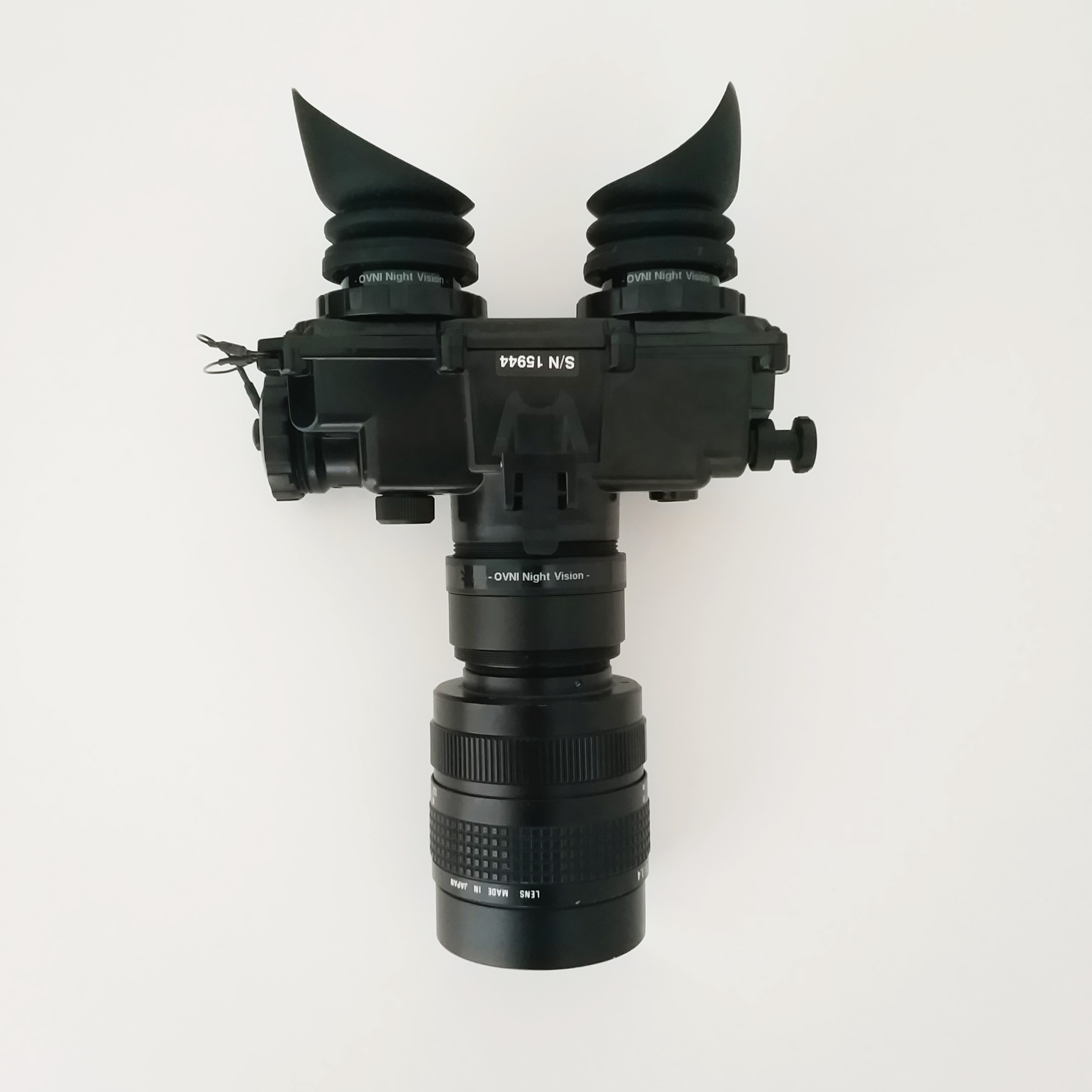 Prime focus
By adding a barlow/powermate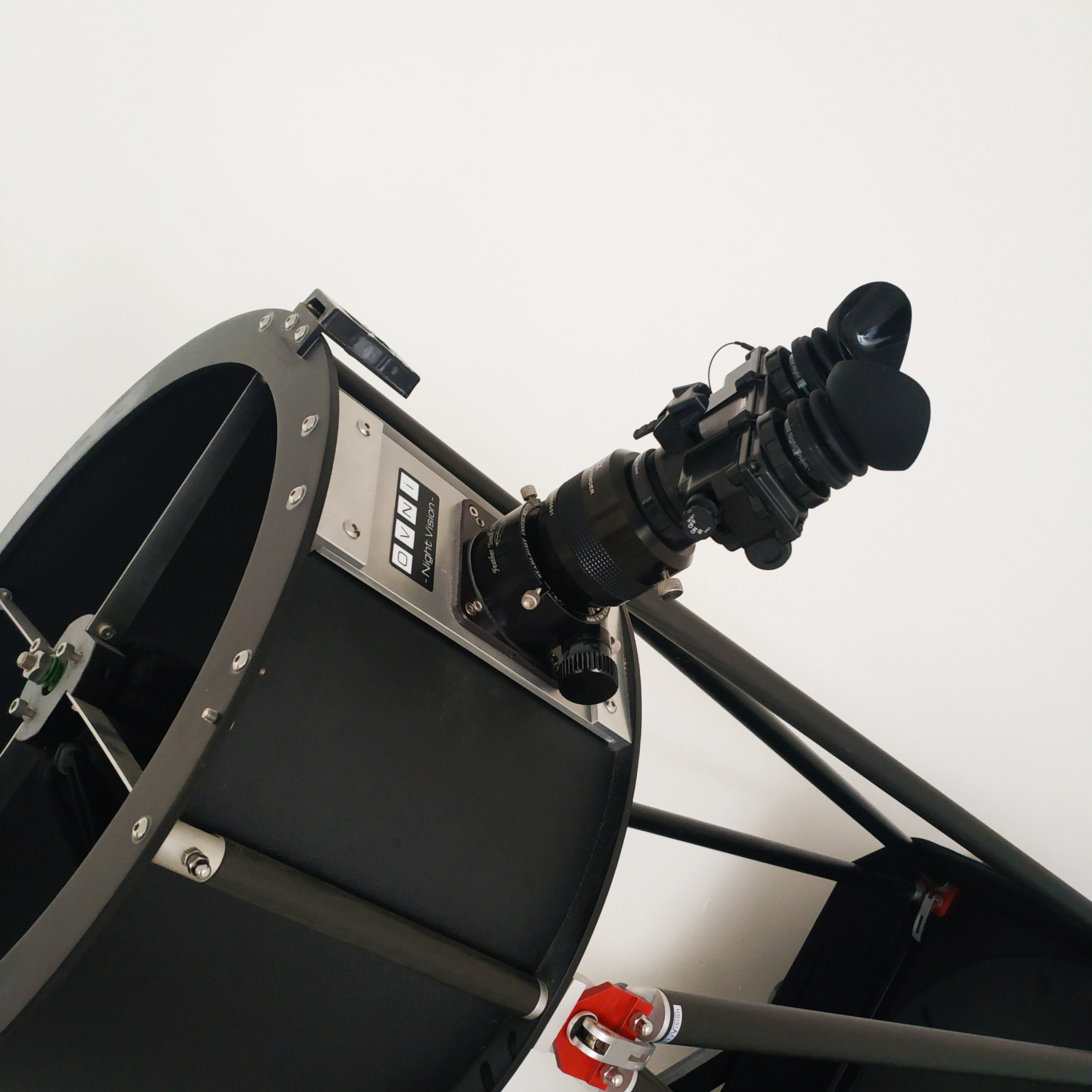 Afocal
By adding a filter wheel + afocal adapter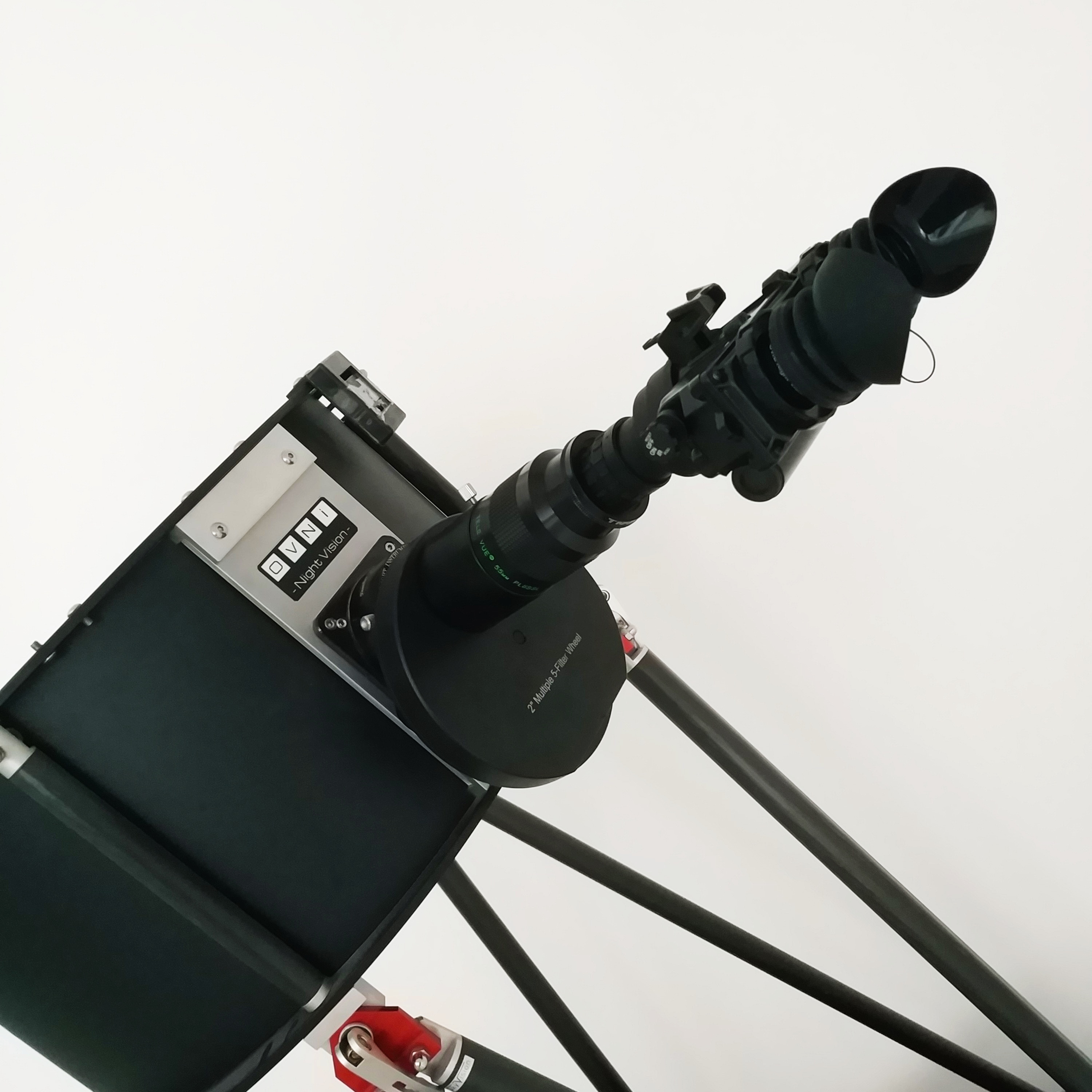 Hand-held use
With front lens (included) and 1.25" or 2" filter
-
---
⇩ Contacts and informations ⇩
---
About Us
Contact us
To place an order or for any further information :
 ★ by email at joko@ovni-nightvision.com
 ★ by using the contact form
 ★ on our Facebook page OVNI Night Vision
All products can be tested before ordering in Royan, France.