---
⇩ Accessories for OVNI-B ⇩
These accessories are only available to OVNI-M / OVNI-B users. They have been tested, approved and optimized for use in combination with OVNI Night Vision eyepieces.
See our official Youtube channel and the OVNI-B user guide to learn how to use them.
---

OVNI Afocal Adapter
A must-have to use the OVNI-B in afocal.
Available in a choice of 3 sizes depending on the diameter of the afocal eyepiece below the eyecup.
Size A (left) for 30 to 42mm eyepieces
Size B (middle) for 40 to 51mm eyepieces
Size C (right) for 50 to 59mm eyepieces
Price 49€ the unit or 139€ the set of 3
← →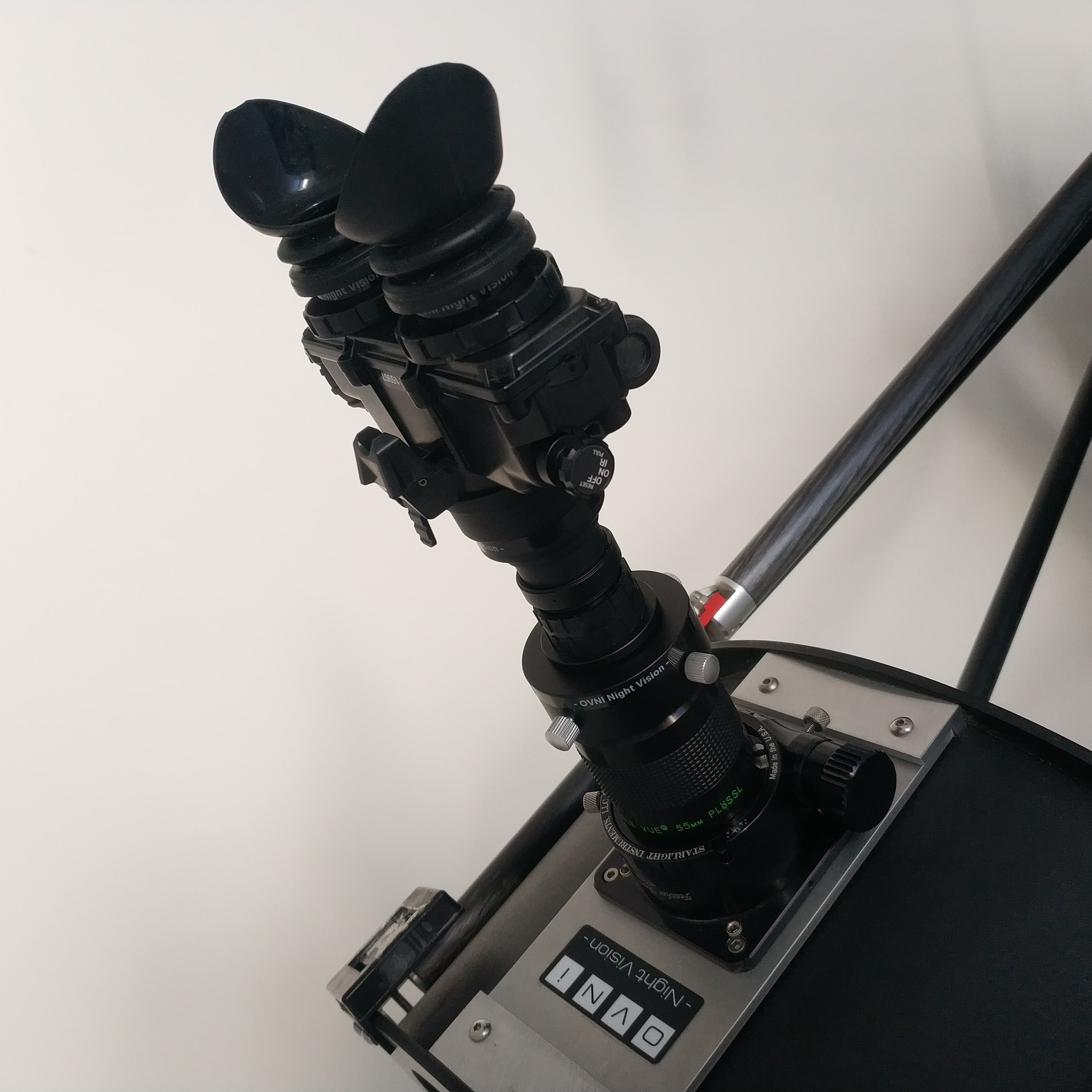 OVNI Camera Adapter
The ideal accessory to use an astronomy camera or a DSLR with a OVNI-B.
Recommended for people practicing astrophotography, astronomical research (photometry, astrometry...).
It has a T2 (42mm/M42) female and male thread.
Price 69€
← →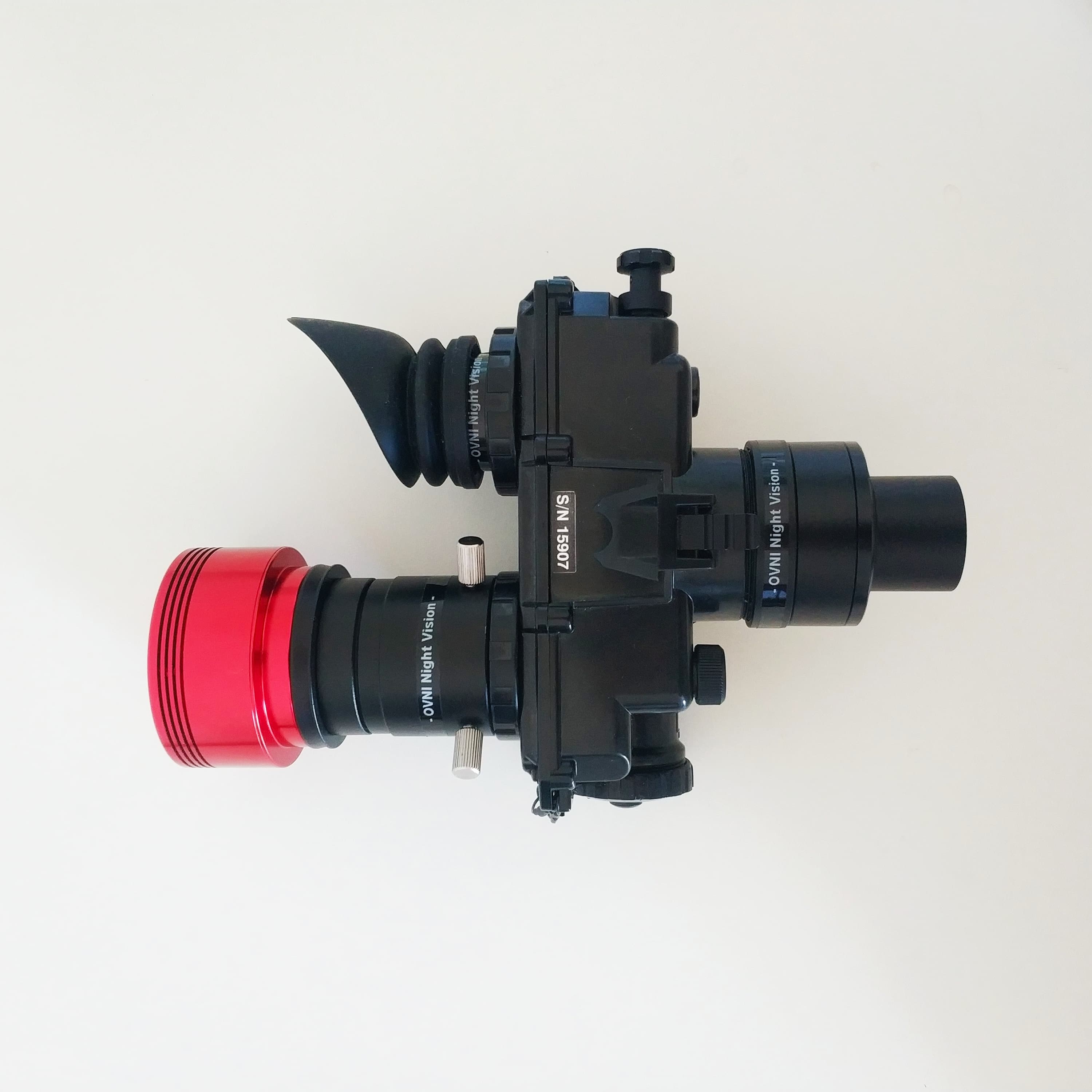 OVNI Smartphone holder
The smartphone holder makes it easy to use a smartphone to take photos or videos with OVNI-B.
Reserved only if you want to take photos/videos with a smartphone.
Price 19€
← →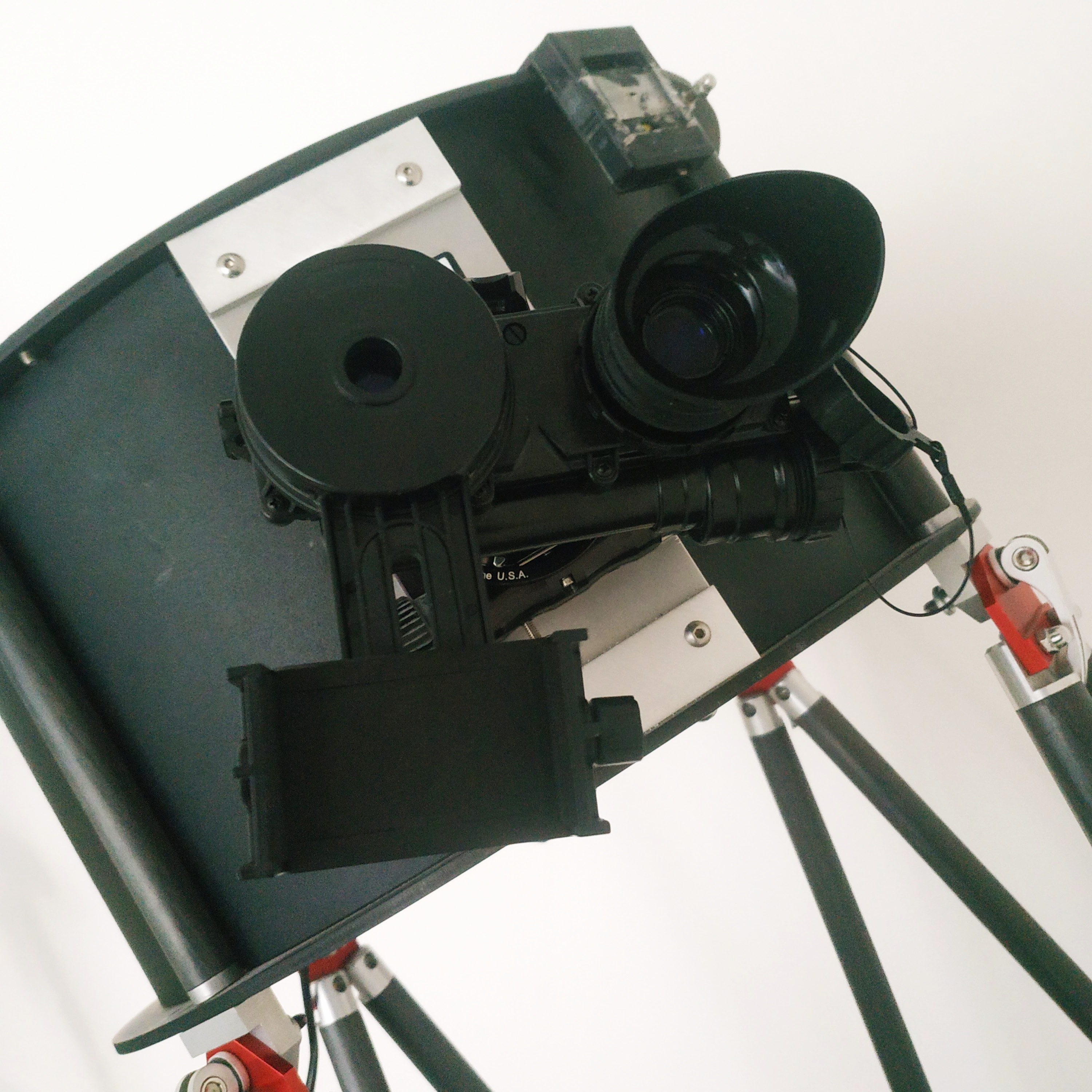 OVNI Filter adapter
Essential to use a 1.25" and 2" H-alpha filter when the OVNI-B is hand-held to reveal huge nebulous areas such as Barnard's Loop, NGC7000, NGC1499... in their totality.
Price 35€
← →

OVNI Nebula Filter
Basic filter par excellence for the observation of nebulae.
If you should have only one filter, this is the one to choose !
The 7nm wide bandwidth is centered on the H-alpha line at 656.3 nm.
Price 169€ (1.25") and 249€ (2")
← →

OVNI Dark Sky Filter
This filter is suitable for deep sky observation under a slightly to heavily polluted sky.
Not essential but highly recommended if you observe under a sky where the Milky Way is not or  or only slightly visible.
It allows you to darken the sky background to highlight even more the non-nebulous objects such as galaxies, star clusters, the Milky Way...
Price 89€ (1.25") and 139€ (2")
← →