OVNI Night Vision at the RAAGSO (French Star Party)
During the RAAGSO 14 (French Star Party) starting next week, come and try the OVNI-M / OVNI-B eyepieces for 3 nights.
✨Each evening from 10pm to 11:30pm, an OVNI Night Vision workshop will be held, allowing interested people to spend time to learn the settings and to observe with our intensifier eyepieces. Then, from 11.30pm, there will be no limit of participants.
And don't forget to attend our conference. Workshops will be limited to 10 people, so please register at reception as soon as you arrive !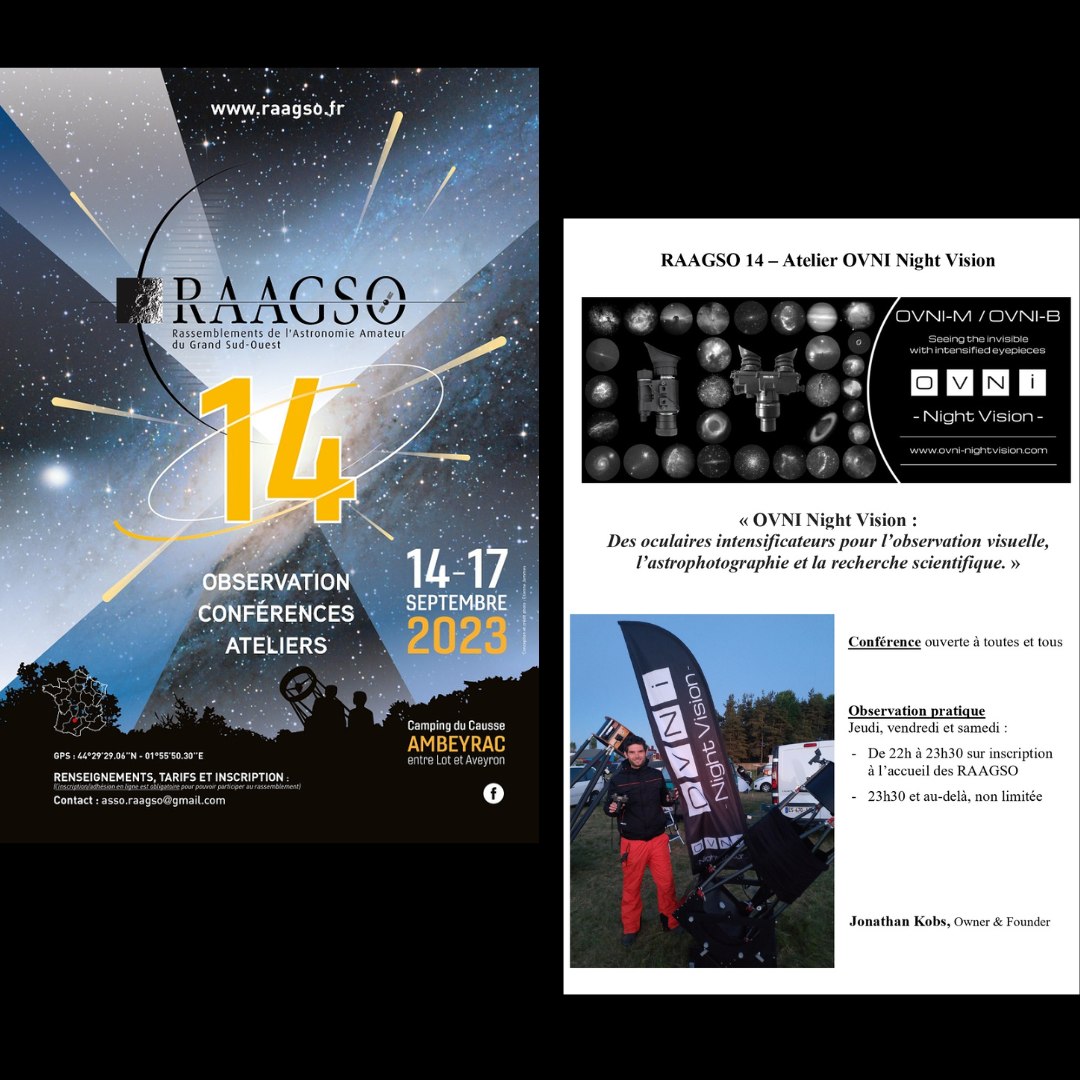 Related posts
Important ! Older publications

Posted in:

Customers & Observatories

,

Media - Magazine, Radio, TV...

,

Products - OVNI-M, OVNI-B, Accessories

,

FAQ - Tutorials - Guides

,

Miscellaneous

,

Photo Gallery

,

Events - Demos, Conferences, Trade Shows

,

Scientific Research Amateur and Professional

04/06/2023

Access past publications from 2019, 2020, 2021, 2022 and 2023 with or without a Facebook account.

Read more