What a great star party !!!
Last week we attended the « Nuits du Causse Noir » star party.
Thanks a lot for stopping by, for your questions and your enthusiastic comments about our night vision eyepieces. We'd also like to thank the organizers for all their hard work in putting on this event every year.
Our next demos and conference will take place next month at the « RAAGSO » star party.
Pics credit : « PROceau »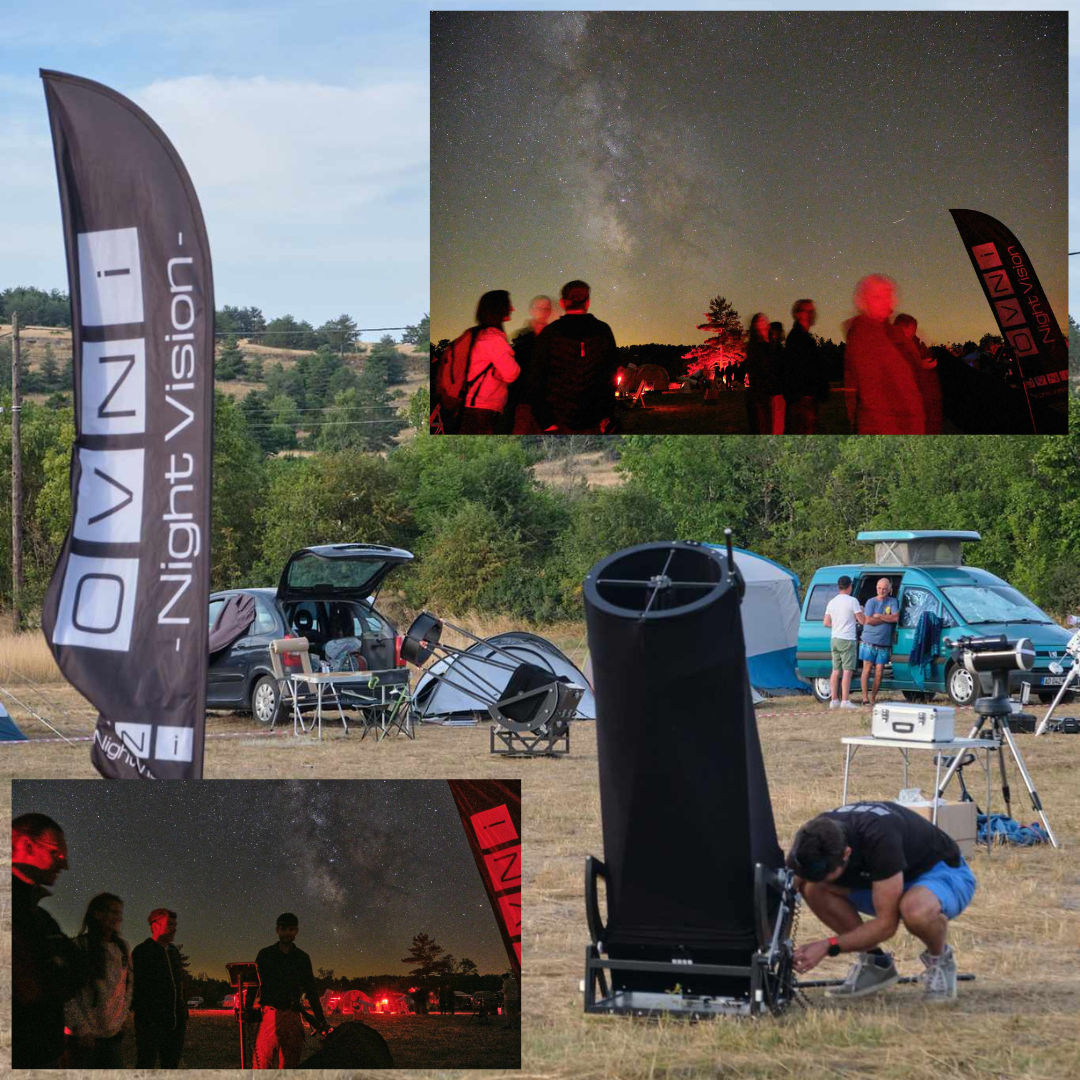 Related posts
Important ! Older publications

Posted in:

Customers & Observatories

,

Media - Magazine, Radio, TV...

,

Products - OVNI-M, OVNI-B, Accessories

,

FAQ - Tutorials - Guides

,

Miscellaneous

,

Photo Gallery

,

Events - Demos, Conferences, Trade Shows

,

Scientific Research Amateur and Professional

04/06/2023

Access past publications from 2019, 2020, 2021, 2022 and 2023 with or without a Facebook account.

Read more